SA Project Dialogue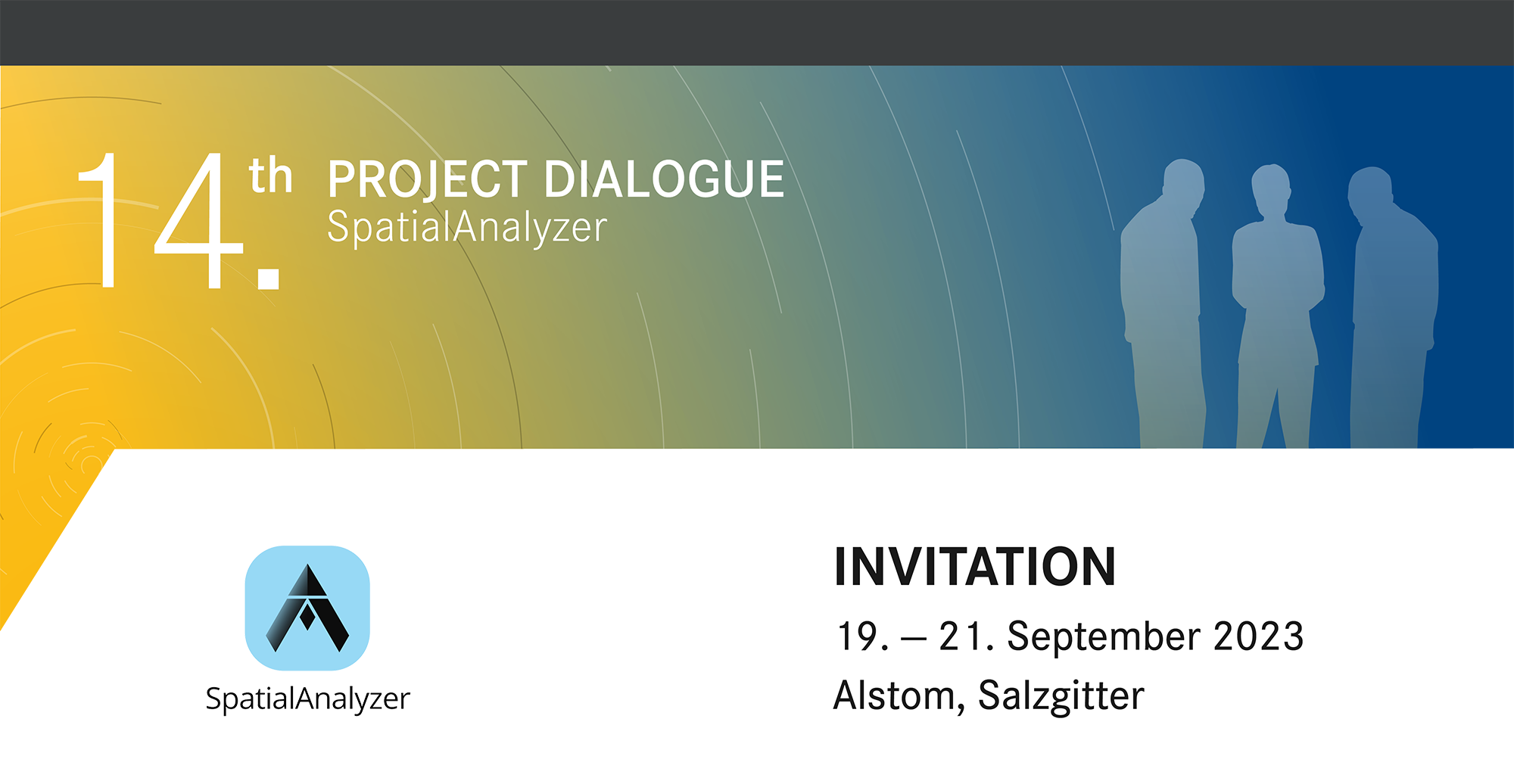 We have moved up the calendar a bit with our 14th Project Dialogue and will see you this year already in September.

This year's event, which we are organising together with our long-time customer Alstom Transport, has the exciting topic "Use of the metrology software SpatialAnalyzer in rail technology"..
At the Salzgitter production site, we have implemented a number of metrology automations in recent years that we still support and would like to present to you.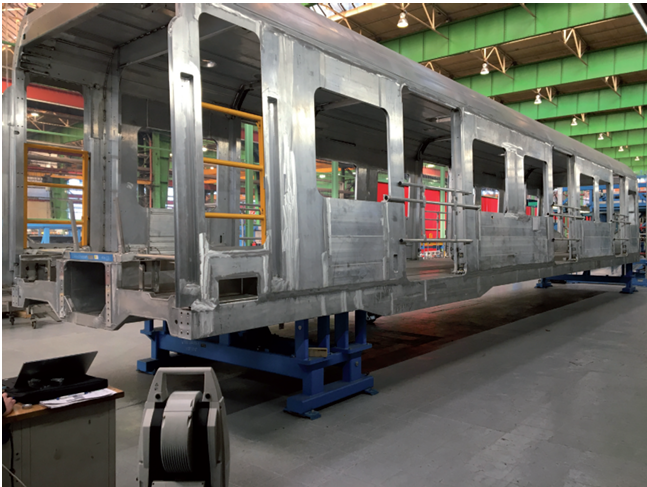 PROGRAM
Tuesday, 19 September 2023:
Icebreaker Party from 7pm at Hotel Eichenberg in Bad Harzburg: informal get-together and networking
Wednesday, 20 September 2023:
ALSTOM gives insider insights into their metrology automations with VMT technology in different areas, which you can see in our live workshops, e.g.:
Bogie adjustment and measuring
Head-carrier measurement with measuring arm system
Car body measurement with laser tracker
Connection of the measurement automation to the Q-DAS database
Holder control with laser projector
Scanning laser tracker
We will end the day with a joint dinner.
Thursday, 21 September 2023:
The second day of the event is all about SpatialAnalyzer:
What's new in SA? The most important innovations from last year
Best-Practice-Demo: Automatic feature extraction
Discussion: Your suggestions and requests for SA functionalities

KEY DATA & FACTS AT A GLANCE
Termin:
19.09. – 21.09.2023
Conference venue:
ALSTOM Transport Deutschland GmbH
Linke-Hofmann-Busch-Straße 1 | 38239 Salzgitter
Accommodation:
Hotel Eichenberg
Fritz-König-Straße 17 | 38667 Bad Harzburg
REGIOHOTEL Germania
Berliner Platz 2 | 38667 Bad Harzburg
Sonnenresort Ettershaus
Nordhäuser Str. 1 | 38667 Bad Harzburg
Registration:
19.09.2023 | at 7 pm, located at the Hotel Eichenberg
Chemnitzer Str. 29 | 38226 Salzgitter
End of event:
21.09.2023 | ca. 12:30 Uhr

We look forward to seeing you at the 14th SpatialAnalyzer Project Dialogue.


CONTACT
If you have any questions or require further information, please feel free to contact us directly at any time:
VMT GmbH
Frau Diana Gloser
t +49 7251 9699 519
f +49 7251 9699 8491
projektdialogSA[at]vmt-gmbh.de